Goblin Market Project
I made a Goblin Market inspired sewing pouch!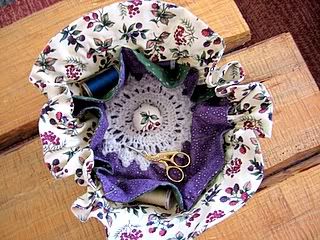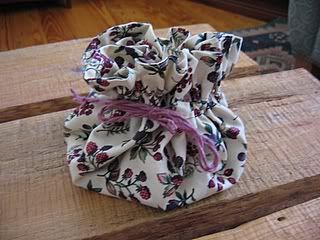 It is very Victorina and the fabric is decorated with various types of berries: blackberries, cherries, blueberries. It has a small pincushion in the center and eight pockets for thread and various sewing items. I even crocheted a doiley for the center of it using some sport weight wool that I had in my stash. I am new to crochet and found it quite fun.
It is a celebration of feminity and fruit. Fruit really isn't that threatening after all!